A visitor's first reaction is often one of wonderment at the unexpected beauty of the light.
Since 1992 more than 3 million visitors in over 40 countries across 5 continents have been welcomed into Architects of Air's monumental luminaria, immersed in radiant colour that comes simply from daylight shining through the luminarium's fabric.
The luminaria designed by company founder Alan Parkinson are inspired by natural forms, geometric solids, Islamic and Gothic architecture. Each new creation is a maze of winding paths and inspiring domes where the visitors may lose themselves in sensory bliss.
"Every once in a while something comes along that is just so different and interesting, it's hard to put into words. That's how I felt about Architects of Air." Ann, visitor in Omaha, USA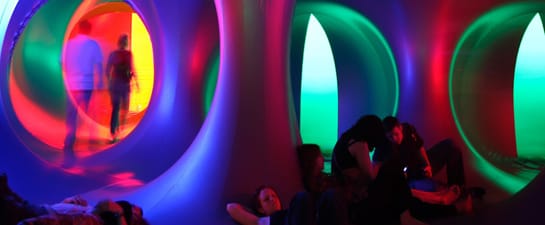 Visitors remove their shoes before entering an airlock. Once inside they are free to follow their map and explore the installation. Or, if they prefer, they can find a cocooning pod where they can simply sit and lie back to enjoy the ambience, enhanced by the subtle sounds of a specially composed immersive soundscape.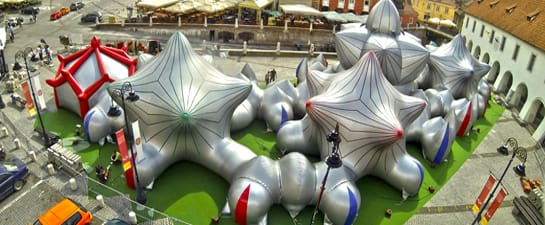 The luminaria can be seen in a great variety of contexts: at festivals of music, theatre, science & dance, at arts centres & museums, at community, corporate & school events, architecture & design related events, etc. The luminaria are also presented as a stand-alone event e.g. as part of a civic summer programme.
"A luminarium meets a need in people, it offers a space somewhere between a womb and a cathedral"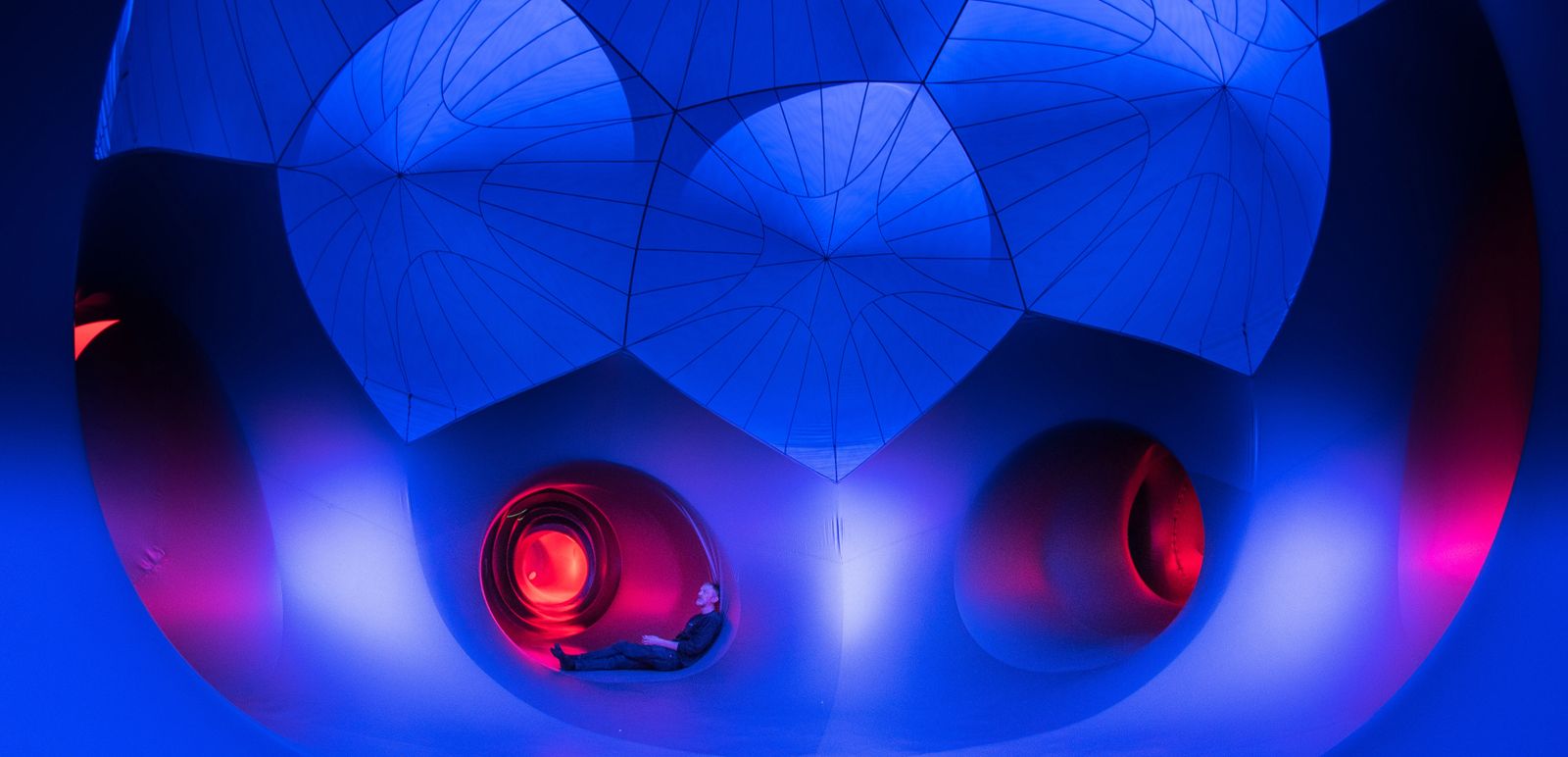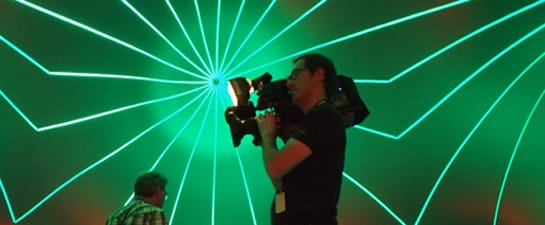 The luminaria are extraordinarily photogenic and generate excellent media coverage. A photo in a national daily newspaper or TV broadcasts from the luminarium are quite common. Visitors go away with many photos that then appear on social media and personal blogs.
Founder and artistic director Alan Parkinson first started experimenting with pneumatic sculptures in the I980s and has since developed his own language of form in this plastic medium. In 1992 he established the company 'Architects of Air' to build and tour his luminarium designs.