Since 1992 more than 3 million visitors in over 40 countries across 5 continents have been welcomed into Architects of Air's monumental luminaria, immersed in radiant colour that comes simply from daylight shining through the luminarium's fabric.
The luminaria have been seen in a great variety of contexts: at festivals of music, theatre, science & dance, at arts centres & museums, at community, corporate & school events, architecture & design related events, etc. The luminaria are also presented as a stand-alone event e.g. as part of a civic summer programme.
All luminaria are of a similar large scale (1000m2 /10,000ft2) and are modular to adapt to different sites. Seven luminaria are currently touring: Albesila, Katena, Arboria, Pentalum, Miracoco, Mirazozo and Amococo. In addition two small luminaria, called 'Lumini', that we dedicate to special projects are also available.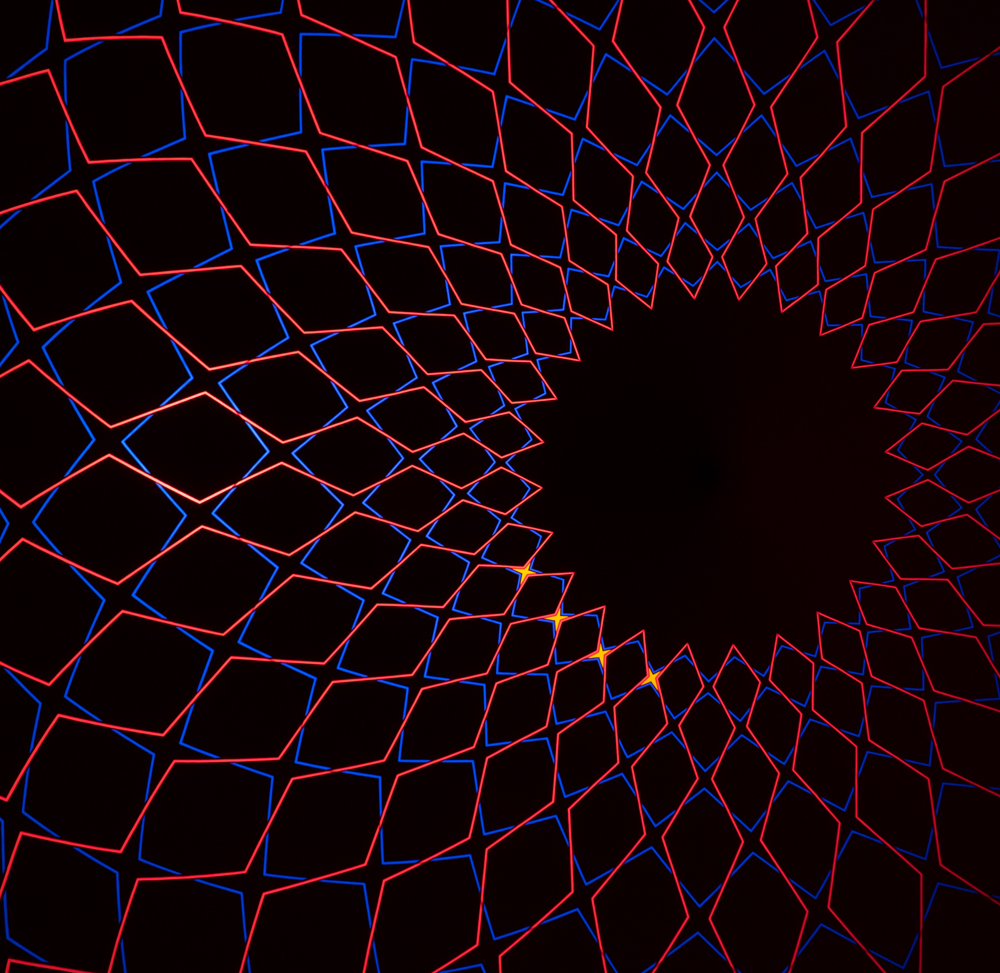 With its egg-shaped domes Albesila takes its inspiration from Eggopolis, the luminarium that launched Architects of Air 25 years previously. Albesila is a fundamentally fresh approach to luminarium design. The major new element is the 27 egg-domes joined together in a rectilinear grid. The full-colour egg-domes are surprising in their brightness but sensory intensity reaches a peak in the expansive main dome where an intricate weave of neon-like seams creates a constellation of stars spiralling upward to the heavens.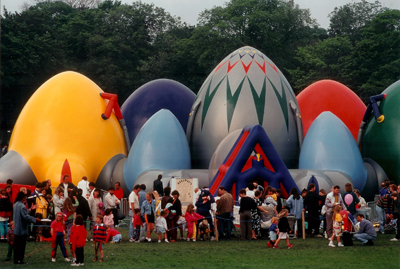 Alan Parkinson has been designing luminaria since 1985 and has built over 25 luminarium designs: Environment 1, Environment 2, Eggopolis, Meggopolis, Luminarium III, Luminarium IV, Archipelago, Wunderbare Welten, Sensorama, Levity, Arcazaar, Ixilum, Amozozo, Triaxial, Levity II, Enschede Dome, Levity III, Amococo, Mirazozo, Miracoco, Little Dome, Exxopolis, The Tig, Arborica, Pentalum, Mono Chrome Dome, Arboria and Katena.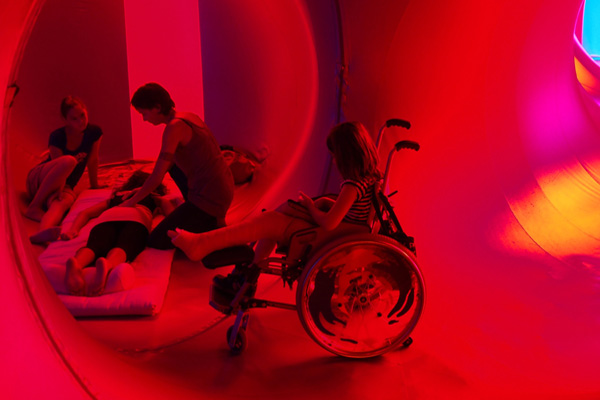 Accessibility & inclusivity to the widest audience is central to the work and AoA seeks to develop collaborations with hosts interested to promote social inclusion and integration of people with disabilities in the wider community. A luminarium also lends itself to meetings and workshops that might also interest the more corportate type events. Little Dome and Arborica are two smaller type luminaria that have been specially built for this purpose.
Luminaria on tour photo gallery