Arborialis has the natural world for inspiration. Immersion in an arboreal world of tree-like forms and abundant leaf motifs. Arborialis's aural experience is an immersion in a world of natural sounds that is a homage to the Celtic goddess Danu.
Arborialis is dedicated to the theme of 'trees' in terms of both forms and in graphic representation. Arborialis is designed to echo aspects of being lost in a forest – there are radiant canopies of leaves that stretch overhead, there are vibrant tree trunks rising from the ground beneath.
The Main Dome frames the leaf motif in a magnificent cupola that references the form of the Islamic mosque domes that are one of Alan Parkinson's primary sources of inspiration. The visual world of Arborialis is enhanced by the natural and spiritual sounds of the Song of Danu created by Irish composer Dr Michael Morris.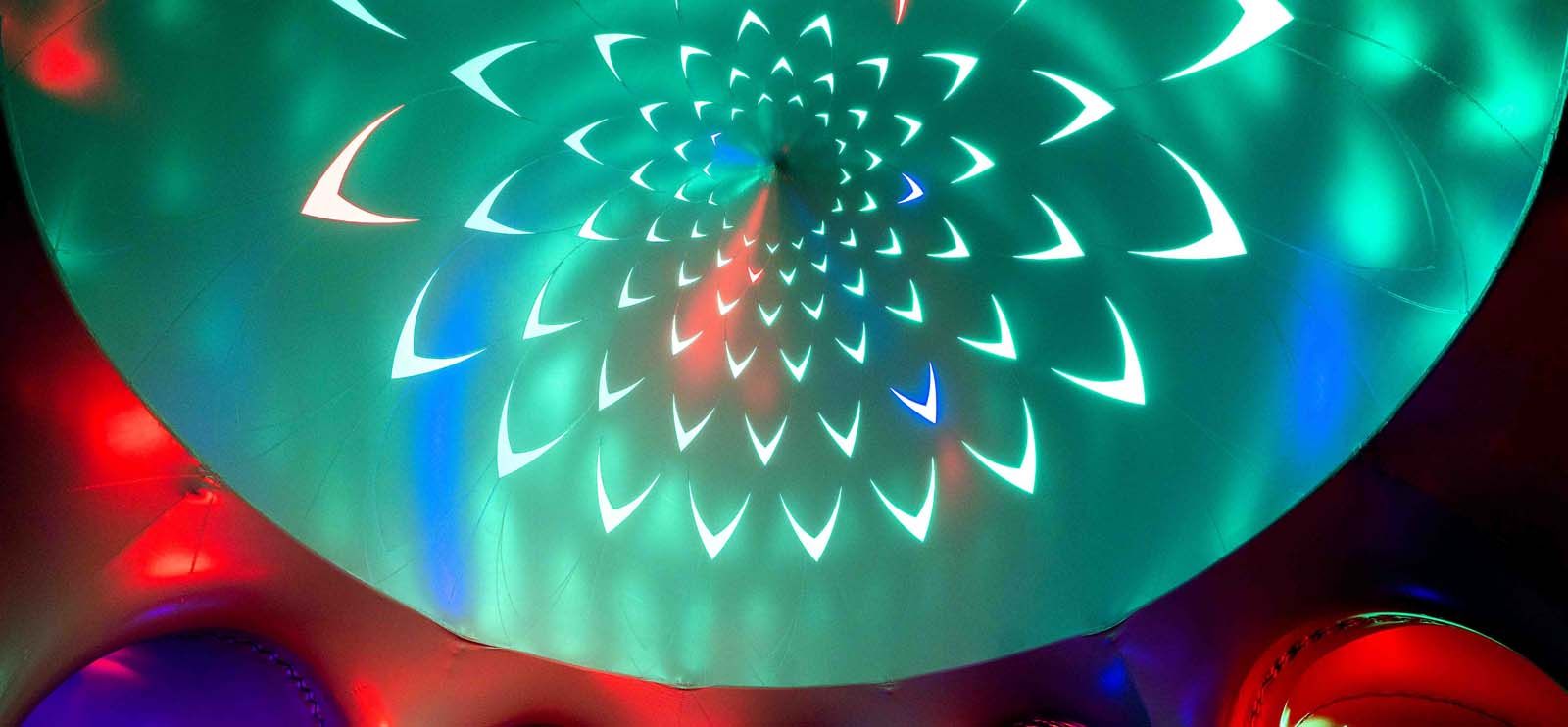 Standard plan & dimensions