Timisien takes its name from the Romanian city of Timișoara, whose European Capital of Culture celebration was to have been the première presenter until the pandemic arrived.
Comprised of 20 domes in total, 18 of the 20 domes form the central labyrinth that is the most disorientating part of the luminarium. Colour is brought into these domes via 'skylights', unobtrusive finials surmounting each of Timisien's 21 domes. The finials control colour and intensity in each dome where they shine below and encourage the visitor to look up.
The addition of two spacious outer domes is to give visitors respite from their wandering in the maze. Stretching high over visitors' heads the expansive canopy of the monumental Main Dome features a rare heptagonal motif from Islamic traditional architecture. The smaller outer dome is inspired by Gaudi's Casa Guell.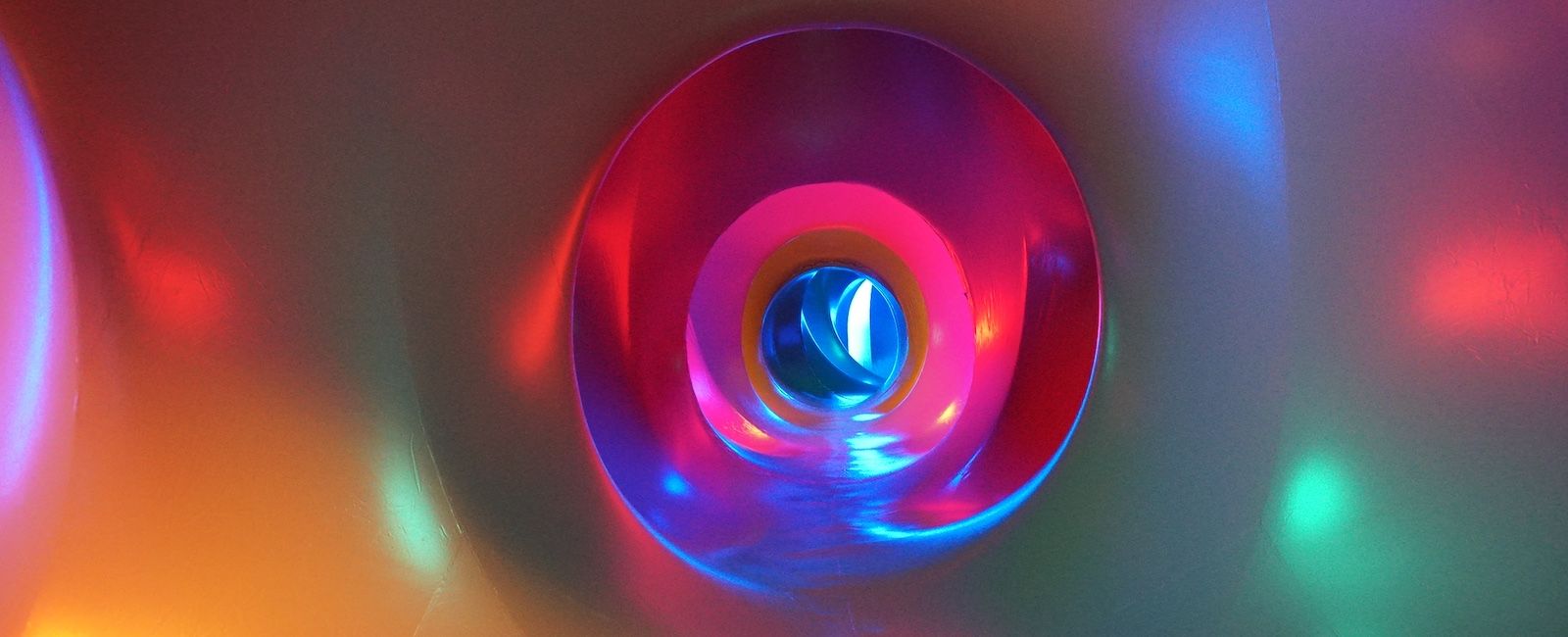 Standard plan & dimensions