The first reaction is often one of delight at the unexpected beauty of the light. The light of the day, transmitted by the translucent coloured parts of the luminarium, is surprising in its luminosity and makes a direct impact on the senses.
The luminarium's pneumatic environment, in its organic purity, provides a utopian vessel to contain light's radiant brilliance and subtle hues. Through labyrinthine tunnels and cavernous domes visitors move in a medium of saturated colour, in a world apart from the normal and everyday, accompanied by a gentle sensory soundscape.
It is a paradox that such a stimulating environment can also be so calming, comforting and many people find the luminarium a place for rest or contemplation.
Visitors try to put their experience into words – comparing the experience to like walking through a stained glass window, a futuristic space station, or like being inside a gigantic strange breathing organic but comforting creature.
No two visits to a structure are alike as the atmosphere inside alters according to changing weather and light outside. How the visitor responds to the luminarium modifies the experience for other visitors - each visitor becomes part of a living, inhabited sculpture that is the luminarium experience.
"For nearly an hour I explored my environment in a light that appeared liquid in nature. It constantly blended, radiated, resonated, and transformed my surroundings. The calming effect of the structure was unlike anything I have experienced." Visitor in Perth , Australia.
Dodecalis Luminarium presented at the National Festival of Making in Blackburn, UK
Visitor experience at Conway University, Arkansas, USA
Visitor experience at the Sydney Opera House, Sydney, Australia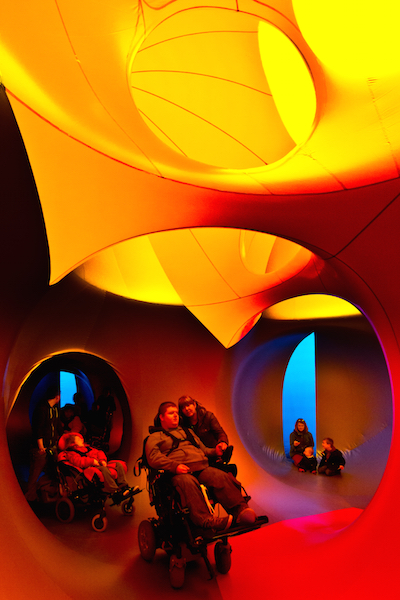 Architects of Air originally grew out of a theatre project for people with learning disabilities and inclusivity is central to its work. A luminarium gives access to a very broad audience, embracing all ages, all abilities, all cultures and communities.
"A really immersive, inspiring, spiritual and accessible space – transformative for audiences – combined with the presence of a large, curiosity-inducing structure next to the cathedral. A great way to engage a diverse range of local communities as well as attracting the passing tourist trade." Maria Bota, Director, Salisbury Festival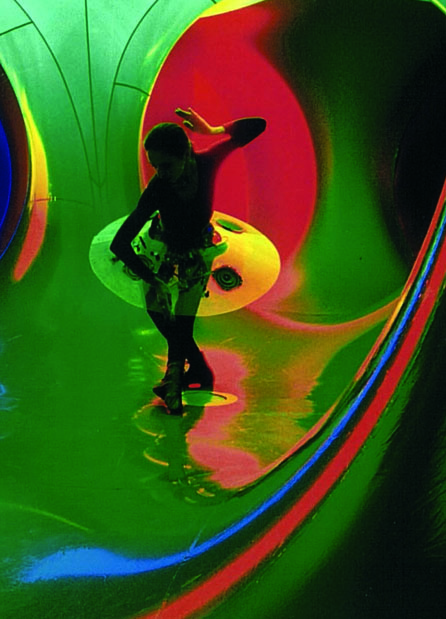 Generally a luminarium is enjoyed simply for the experience of the structure itself but at the presenter's instigation the luminaria have been a wonderful setting for a large range of performances and workshops from music to dance, story telling, film projections, yoga classes, massage and more. A luminarium also offers a variety of ways to engage the attention and enthusiasm of the audience and can be used during or after a visit as inspiration to explore a number of themes in Science, Art, Design, and Technology.
"The Museum staff, the Board members and general public was mesmerized by the experience. Art education being core to our mission, Amococo was the perfect platform for us to demonstrate the heart and soul of our existence." Debi Gray, Executive Director, Contemporary Art Centre of Virginia, USA
Experience video gallery
There are many videos available on internet that have ben posted by visitors, presenters and media. Our media page features the best videos for you to enjoy and learn more about he luminarium experience.
"Suddenly the world outside seemed to be forgotten, we had all been transported into a whole other world of light."