Qodlumin is a combination of four stand-alone Lumini domes where each dome has its own very special character.
The Hepta-Dome is a seven-sided structure inspired by the muqarnas domes of Islamic architecture. The intricate modeling of the ceiling is achieved by a net of fine reinforced webbing.
Mono-Chrome-Dome is the tallest, most imposing structure. It has a nine metre-high oculus casting a shaft of white light that is funneled down to the floor below. This dome was inspired by the chapel of Notre-Dame-du-Haut de Ronchamp designed by Le Corbusier.
Arborica has a canopy of spiraling blue lights supported support by a colonnade and at three corners by radiant trees. This dome is the most capacious capable of welcoming up to 120 visitors for special events.
The dodecahedron defines the form of the Neon Dodecadome with dazzling contour lines flowing over its surface. This structure, designed by Alan Parkinson's son Meko, uses advanced computer design techniques to calculate a more fluid breakdown of the form into its compositional elements.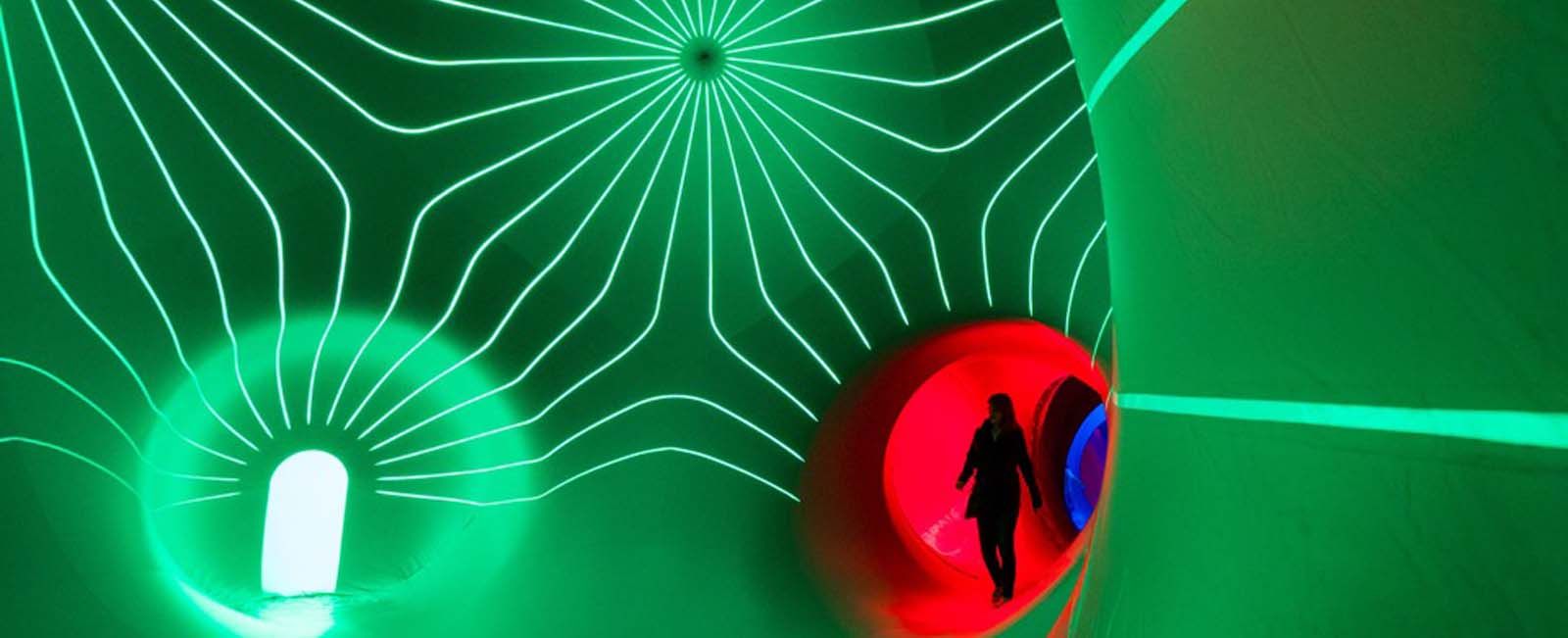 Qodlumin Photo gallery